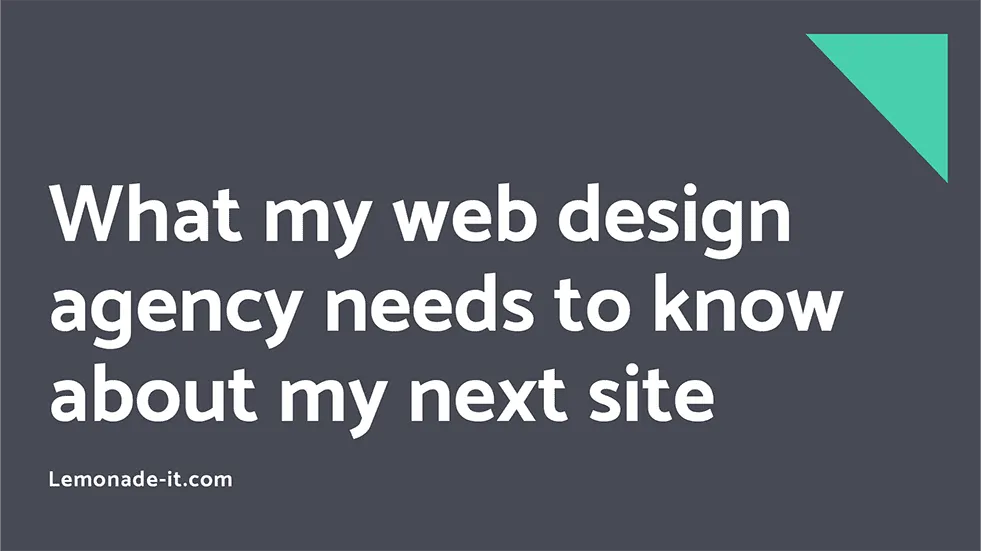 How does my next site add value to my current one?
For businesses who are seeking to build a new website or ecommerce it is usually with the objective of looking to enhance the pre-existing one and would include complementary features or similar design elements.
Some of the key points to keep in mind when laying out the blueprint of the new site is to focus on the main objectives of digitalising. Is the business expanding or is the site a subsidiary of the previous one? Is this site targeting a different demographic group? What are the narratives of the original brand story to be imported onto this one?
Commonly, businesses would make use of the new domain to come up with micro-sites for their original website.
This can be achieved by linking sub-domains and incorporating interactive features. This increases flexibility when it comes to digital marketing as they can interlink micro-sites and prelude to upcoming products/sales/collections or even gather user data.
Is it optimized for the new normal?
Previously, business sites especially e-commerce platforms were made to complement brick-and-mortar stores but as major cities went under lockdown, physical retail outlets were forced to shutter and had to invest in digitalising their businesses in order to survive. Brands are now looking at creative ways to adapt to changing consumer behaviour and capturing an entirely new generation with a different kind of purchasing power.
As a result of global recessions triggered by the pandemic, it is not surprising that a new generation of consumers would have tighter pursestrings and can be more prudent about their purchases. Besides catering to their price points, businesses also have to take into account of brand identities and translating that into site designs that can generate a cult following. Using plugins or functions such as augmented reality, livestreams and virtual reality. These interactive tools can enhance a user's experience of the site and add value to their purchase, cutting down on their decision making process and heading straight for the checkout button. These are some great ways to increase conversion rate.

Active and original content
Perhaps the first site does not have much curated content but the next site can include a content management system that aims to educate users and add value to their purchase. Having active content requires a robust content strategy, it is about curating, editing and refreshing blog posts that not only keeps the reader engaged but also updated on industry happenings and hopefully compare and contrast their options to highlight the product's unique selling point.
As we adapt to the new-normal, we must understand that consumers are more informed and aware of their purchases. It is now common for Gen Zs and millennials to gather information on the supply chain before they make a purchase as transparency and sustainability matters to them. These hot-button topics can form the creative direction of the content strategy and help to shape the site's target audience. Ideally, the content published should also be on brand and help to illustrate the brand's mission and some of the values it stands for.
This plays out well with younger consumers as their purchasing behaviour is intensely influenced by making associations with brands and ideas that represent their ideal selves.

Consumer reviews and testimonials
Besides relying on Google reviews, the next site should include either a scroll down on the landing page or an independent page that is dedicated to consumer reviews.
For direct product reviews, comments can be included below the product catalog on the eCommerce website as commonly seen in beauty and fashion e-commerce sites.
Testimonials play an important role in digital marketing, a recent Nielsen survey conducted finds that 46% of consumers used social media in purchasing decisions and these links were either provided by a friend or stranger who had enjoyed the product.
Testimonials in marketing play a huge contributing factor in our purchases as reviews done by the people we know or even strangers are a social proof that the product works as advertised and the brand is reliable. Perhaps we already know and trust the brand but constant support for it pops up on our socials and we can't help but feel reaffirmed and are more inclined to repurchase and share it with our closest. That is how potent reviews and testimonials are, even if the site is unable to dedicate an entire page to it, leaving a small column and linking the reviews with relevant socials can drastically increase sales.

There are tons of strategies even an amateur marketer can use to increase brand awareness but when one is investing funds onto a website, there has to be tangible returns besides getting the word out. In order to build a successful brand with a digital presence, some of the key formulas include the need for brand recognition and association. To put it simply, ever wondered why luxury brands like Chanel or Louis Vuitton can command up to 5 figures for a handbag when the leather goods market is so blatantly saturated? It is simply because they understand the importance of brand recognition and have found ways to incorporate that tactfully into their designs. Brand recognition includes visual elements that are universally or internationally known, they can be brand logos or colours associated with the brand, such as red and yellow on the Mcdonalds symbol.
Brand association runs deeper on the consumer's end, it is the first few words that pop into the consumer's head when a brand name comes up. For example, Chanel is a luxury and Burger King is a fast food. It may seem like common marketing knowledge but newer brands on the market can be hazy with their brand associations and because of that find it difficult to grow a following. The site has to assist the brand in forming these quick associations with clear design elements.

Leveraging on social media
Between the business site and the brand's social media platforms, interconnectedness has to exist between these pages in order to tell a coherent narrative of the brand story. The website cannot simply be a stand alone or the only feature of the brand that exists online, bits and pieces of the brand story has to exist on social media platforms in order to consistently interact with returning clients and attract new prospects.
Leveraging on social media makes it convenient for the brand to promote marketing materials and launch product updates or simply disseminate information in an accessible and diverse manner. It also allows for flexible advertising that should link directly to the website and the great part of it is that campaigns are now available for a whole year instead of a limited time period. This gives the brand greater visibility and the potential to tap on undiscovered markets and generate new leads.

Predicting client preferences
Google Webmaster tools are increasingly becoming a must have function on business sites. This is because it has the ability to measure and capture information pertaining to users that could help predict trends and give brands a clearer picture of what they're looking for. These tools are intuitive to use for the admin and with easily comprehensible data results. From Google Webmaster Tools, access to information regarding search engine traffic, content keywords and site links etc are part of the analytics.
Data relating to search engine traffic is vital for conversion rates, it measures the top-traffic driving keywords and the number of impressions and clicks. This results in a performance indicator known as the click-through-rate and measures the average position the search query was ranked. Of course, the higher the ranking on a search engine, the more visible the site gets.

A whopping 90% of consumers actually go through with a purchase online, be it on their smartphones or a tablet, consumers have diverse ways to browse and spend through a screen. Which makes it essential for businesses to cater to the wide array of formats and always opt for responsive design when digitising their brand.
Responsive design mainly consists of a user interface that can adapt to any screen that comes their way , this would require the web design agency to format a site that converts itself automatically. Some of the key modifications that take place during responsive design include trade offs made with functionality and space constraints.
Of course, design aspects such as orientation, sizing and interactive pop-ups will be changed to suit different aspect ratios. Identical elements that are brought over include graphics, brand colours and pages that contain essential information such as contact details and main goods and services.
Responsive design future-proofs the business site as it enables a wider range of audiences to access and interact with the brand at their fingertips. It also builds trust with consumers when the digital footprint of the brand is apparent and looks professional.
How does the domain and site differ from the previous one?
A great checklist to refer to would be a list of differences a business would like to see in their original and future site. These items have to be rationalised and tangible in order for the new site conception to be smooth and for it to be a success in terms of conversion rates and reaching key performance indicators. Technical elements such as loading times, scalability and maintenance are all great elements to start with.
For example, the original site might have a longer loading time due to cluttered codes and bad hosting that degraded substantially through time. The business can always opt to drastically overhaul the original blueprint and design a new one for the next site. For businesses that are looking to build a new site due to increased demand, then of course a new site with increased scalability becomes a priority as compared to the original one as scalability is all about handling the workload through a support process.

Is the aesthetic cohesive?
As a rule of thumb, design trends do ebb and flow with the passage of time but a good figure to stick to would be evergreen concepts that can remain relevant for at least 5 years or so. Design concepts will inevitably change as consumer preferences adapt to innovative colour palettes that are put in front of them by mass media outlets but it does not mean that a site design has to adapt to the flavour of the week. Key design strategy is to always follow a classic colour palette that is also on-tone for the brand and to consistently update the graphics and images for refreshness but it doesn't require any intense overhauls. The concept can retain elements from the original site but has to appear marginally updated in order to be complementary and in sync.