How much does it cost to set up a website for a small business?
With the global pandemic still ongoing, you might be asking yourself if it's time to start a website for your small business. Well think of it this way, your website is your 24/7 online salesperson and it works for you even when you're asleep, hence it's sensible to invest your money in professional web design. Statistics have also shown that our society is spending more time online and are urging traditional retailers to make the move and leverage existing brand equity to create a strong digital presence.
The next question you might have is just how much does a website cost?  Well here is the TL;DR (too long; didn't read) for you: you can expect to pay an estimation of $3,800 to $15,000 for a website or $300 to $1,000 per web page. But what kind of costs go into designing a website?
In this article, we are here to help you break down the costs that you need to consider if you choose to set up your own small business website.
What do you need to start a website? (and the cost to start)
The cost in building a website varies widely as it depends on numerous factors such as the software and platform used, what themes and plugins are necessary and many more. However, there are two essential costs to note when starting a website.
Domain Name
A domain name is none other than your website name and it can be a combination of alphabets and numbers, however, you like it. There are also plenty of domain name extensions, such as .com, .com.sg, you get the drift. Once you have a domain name in mind, it has to be registered first before you can use it as every domain name is unique. In other words, no other websites can have the same domain name as you.
We recommend that your register your domain name at Namecheap. Save up to 97% on top domains! Limited time!
Cost: SGD $15-$60/year
Hosting
A web host, or web hosting service provider, is a business platform that has all the technologies and services equipped for your website to be viewed on the Internet. In order for others to get to your website, all they need to do is simply type your website address or domain into their internet browser. By doing so, this connects them to your server and your website will be instantly delivered to them. Whether you decide to DIY or hire a web design team to do it for you, you need a steady and dependable host nonetheless, preferably one that's cost-efficient.
Cost: SGD $120~$260/year
Lemonade recommends Siteground
SiteGround is an affordable and reliable hosting platform for both domain and hosting. Not only does it grant you the ultimate control over your website, it provides a quick and seamless solution of creating and hosting your website with WordPress.
Use of theme to ease the building of a website
Themes are basically templates that help users like you add static pages to your website. The theme that you choose will become the overall look, feel and style of your website, a direct representation of your company and brand, thus having a direct impact on your customers' experience.
Choosing a website theme can sometimes be overwhelming due to the diversity of themes and plugins, both free and purchasable, available on WordPress. Basic themes generally offer a very simple and basic page layout that you can modify to suit your needs but this editing process is usually very restricted and often does not take into considerations for additional custom requirements that you may have. That is exactly why you will need a good theme and web design template that grants your website an edge ahead of the rest.
Divi Theme from Elegant Theme Visual Builder
Divi is a third-party software created by one of the leading WordPress agencies, Elegant Themes, as a powerful framework that enables WordPress users to build a website with zero knowledge of code. It seriously takes WordPress to a whole new level with its incredibly advanced visual builder. In essence, it replaces the standard WordPress post editor with an exceptional visual editor that can be enjoyed by web design professionals as well as newbies, granting you the capability to create remarkable web designs effortlessly. You will be able to give this visual builder a try when you sign up for an express WordPress course featuring an award-winning web designer who will guide and teach you all the tips and tricks.
Costs: SGD $347 one-off
Essentials plugins for your website to consider
Plugins are elements that provide enhanced functionality to the realm of WordPress. Plugins can capture a wide array of needs, such as altering a website's aesthetic or adding intricacy to a website's function. In other words, plugins allow additional functions to be carried out on top of the default functions a website is designed for. So what are the different types of plugins that you may wish to consider?
Floating Call-to-Action button
Every piece of work or article created should have a clear Call-to-Action aka CTA. Needless to say, this is an optimal way of converting your passive website visitors into active leads and customers as it spurs these people to take action.
CodeCanyon provides an All-in-One Support Button display on every page of your website and caters as many contact methods as you wish. You can choose what type of contact methods to be displayed anywhere on your website.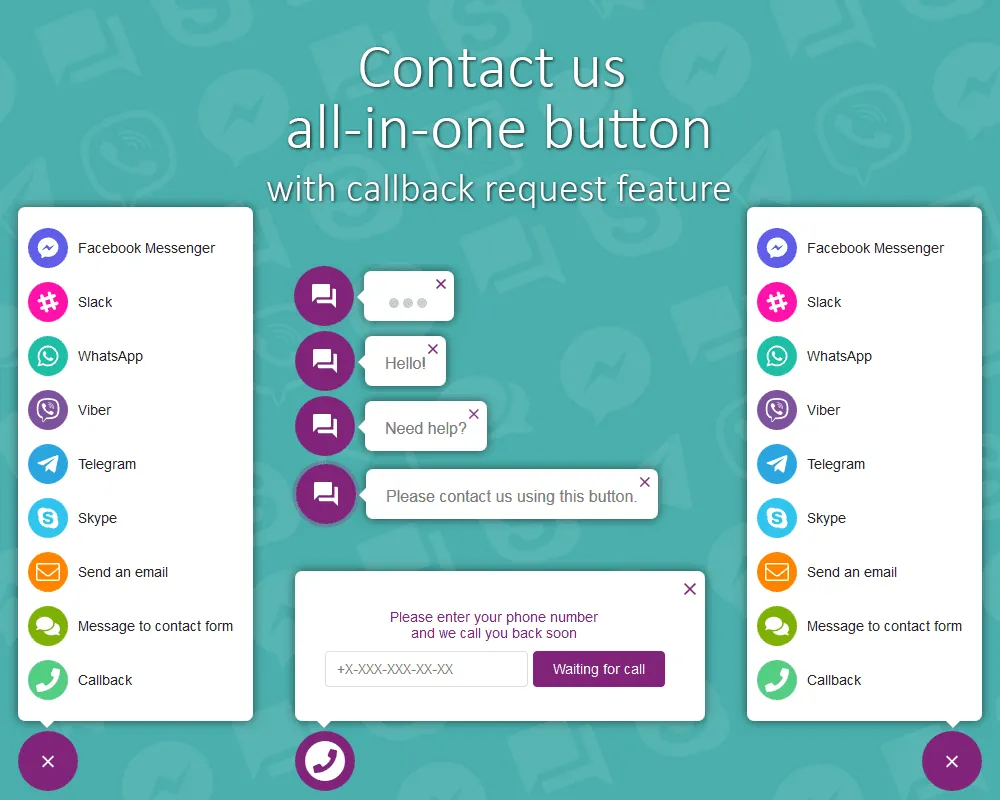 Cost: SGD $34/year
Social Media Feeds
Social Media enables you to connect with your customer base in a meaningful way but it all means nothing if customers don't know that your social media presence exists. Records have shown that 72% of Singaporeans are actively engaging on social media. Hence, having these feeds make your website look engaging and striking enough to encourage visitors to stay on and have a look at what you have to offer.
We recommended Flow-Flow Social Stream plugin available in codecanyon
This plugin makes your presentation looks stunning, and it allows you to manage different sources of social media platform including Facebook, Twitter, etc…
Cost: SGD $73/year
Contact Form
A Contact Form is another element where your customers' can locate a set of questions asking for information such as the name, contact details, with a space for them to leave you a message. The main purpose is to generate leads from your website. It is undoubtedly a useful touchpoint doubling up as your salesman. Gravity Forms enables you to build and design your WordPress forms swiftly using their intuitive visual form editor.
Cost: SGD $83/year
WPMU DEV's All-in-one Security Plugin for your website
WPMU DEV is a subsidiary of the WordPress Company, Incsub, which also runs hosting their own companies. They provide a wide array of premium services, themes and plugins, helping website owners like you to optimize, protect, market, and manage the websites.
This service comes furnished with a multitude of plugins that are suitable for various issues and concerns:
Hummingbird Pro (Web Performance)
A well-rounded tool that not only highlights how your website performance can be improved but also makes it easy to carry out the tasks that can enhance loading times and importantly, increasing page speed.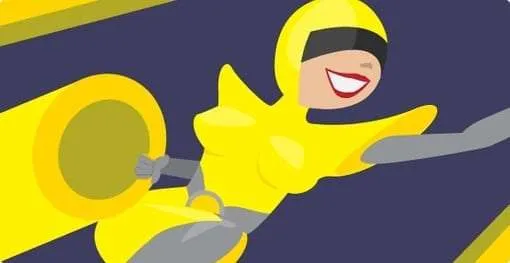 Smush Pro (Image Optimisation)
The best image optimizer plugin for WordPress and an excellent option for those who want to optimize their images without having to downgrade them, as well as those who are willing to sacrifice some image quality in exchange for major speed improvements.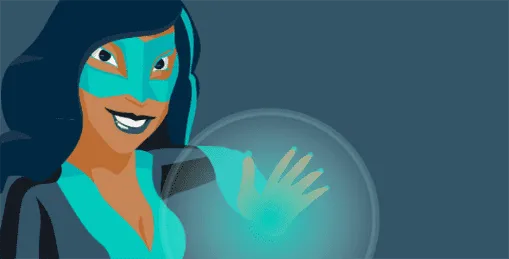 Defender Pro (Security)
Helps make your website as secure as possible and protect it from malware attacks. As soon as this plugin is activated, you'll learn how secure your site is and what else you can do to keep it safe.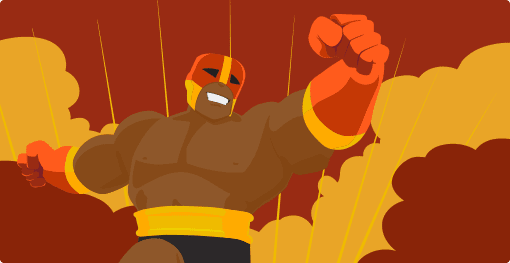 Snapshot Pro (Backup)
This plugin makes it easy to start backing up your WordPress website and can be created on demand, or on an automated basis according to your custom schedule. Ideally for non-technical website owners who just want to press a few buttons and implement a regular backup schedule, and also power users who need more control over how their backups work.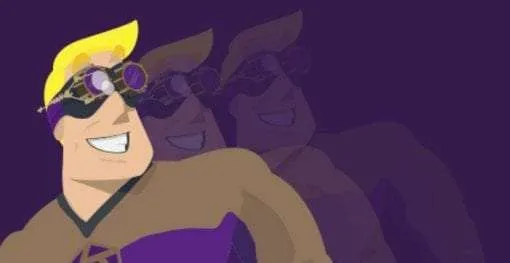 Sign up for a 3-days WordPress course
Whether you are new to WordPress or have been using WordPress for years, there is always something new to learn about. Sure, there are countless blogs and videos out there that may support you with a plethora of valuable information but sometimes, it may get confusing and may not be as structured and helpful as you would've liked. That is where online WordPress courses come in! It is straightforward to get started with WordPress and definitely an efficient way of learning how to create the best websites possible.
At Equinet Academy, you will learn from an award-winning web designer through a fun and interactive hands-on WordPress class on how to create, customise and maintain a modern-looking WordPress professional corporate and eCommerce website from scratch.
Not only will you learn the technical aspects of how to manage and customise a website in this hands-on WordPress class, you will also learn modern web design concepts to create distinguished websites that will pique the interest of web visitors and potential customers and encourage them to take important actions.
In conjunction with SkillsFuture Singapore and WSQ, all attendees will be awarded a Certification of Completion by Equinet Academy as long as you are able to demonstrate competency in the National Infocomm Competency Framework (NICF) Website Creation assessment and achieve at least 75% attendance. You may refer to their brochure here for more information.
Not sure if you are ready to sign up for this course? Or are you still contemplating whether to hire a web design agency or perhaps try DIY? Cast your doubts aside as they are also offering this complimentary workshop that will provide you with a much clearer picture on the entire web design and development process. It will assist you with making the best decision depending on your circumstances and being able to create your own website and design it to your liking will no longer seem like an incredible feat after attending this short introductory workshop.
Cost: SGD $37.80 one-time fee (after 95% SSG Subsidies)
How much does it actually cost to DIY your website?
This is actually quite a tricky question to answer as the costs are not as straightforward and varies for everyone, including you. We have compiled a list of possible key costs that you are likely to encounter when trying to build your website:
Total estimated cost to DIY your website is SGD $1654
Conclusion
You will encounter a lot of influential websites in the world that also uses WordPress from time to time, so if they can use it, so can you! Although WordPress is one of the quickest and most inexpensive ways to build a website, it is also easy to overlook other costs that can go into creating a successful website. Now that you have a better idea on the costs that go into building a website, and even though it is probably going to thin your wallet, it is also definitely going to increase your success.