Make every dollar you spent on your website worth by making sure your web design agency creates a high conversion website so that your visitors turn into your customers.
We have discussed some 15 Web Design Tips That Can Boost Your Conversion Rate. Today, we want to share 5 actionable tips that you can apply to your website and plugins that can help you
1.Create Trust with your visitors
Like any other business, word of mouth or referral is very important. Think about the last time you saw on Facebook or Instagram about a good steamboat and you decided to try it. Yes, your website needs something to tell your visitors that you are credible.
How about the last time you do a booking of rooms or trip online, you are likely to book a room with good reviews and testimonials and the best reviews comes from real human. Many review websites like Google place and Facebook only allow logged in real users to leave reviews on business. Encourage your customers to start writing reviews for you on these platforms.
Once you have a good amount of reviews on these platforms, make sure you display it on your website but how to do you do that
Look out for a premium google place review plugin. We found one with good reviews (again) – Everest Google Places Reviews – Best WordPress Plugin To Showcase Google Places / Business Reviews. (Cost : $17 USD).
This plugin allow your website to call your Google place review and display in on any page/side bar you want. We really like the fact that it has badges that can be display on the side of your website.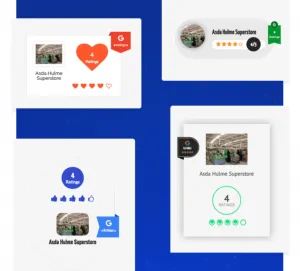 2. Push your visitors a little
How long did you take to buy your last product/services online? If some creditable source tell you that someone bought it a while back, you are likely to do the purchase earlier than expected.
Like some hotel booking portal, there is always a popup by the side of the page telling you that a room has been booked X mins ago, Provesource does the same thing- Best of all it's Free! Acting like a word of mouth, Provesource gently nudge your visitors to turn them into customers quicker!
The best part of is that every time when a user clicks on the popup, it links them to a genuine page to guarantee the stats that are shown on your website.
To install it on your WordPress website, simply download the plugin at WordPress Plugin Directory – https://wordpress.org/plugins/provesource/ you will need to create an account with Provesource to get started. psst! It's free!
3. Don't make your users fill up too many forms!
Many a time, visitors will drop off from your website after seeing the number of fields that they need to fill up before they can purchase from you.
Do keep things easy for our customers, we make sure we only take a good enough amount of information to start a conversation – just a phone number.
Our passion for making a high conversion websites for our clients and ourselves make us look deep into this and we found a good and premium plugin by codecanyon.net (again) – Contact Us All-in-One Button with Callback Request Feature (cost: USD $9) . This plugin should be listed as one of the best WordPress plugins in 2019.
Unlike many live chat, this plugin comes with a "call back request" Just a click the floating button, you user can simply key in their contact number and hit send!
The best part of this plugin is it integrates with our favourite messaging app- Whatsapp! To set up WhatsApp with this plugin, you can simply enter this Url: https://wa.me/6591234567( 65 – country code, 9123 4567 – your mobile number). If your users are viewing this on their mobile phone, it links straight to their WhatsApp. How convenient?
If these feature still do not entise you, here's a list of other 3rd party chat services you can use with it.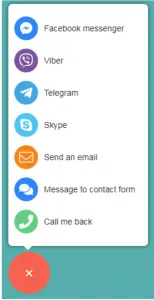 4. Tease your visitors
A little tease will help you to convert your visitors to customers! How do you tease them? Create a quiz – Those IQ test you see on social media, we are all guilty of at trying it out once in our lifetime.
The amazing team at WPMUDEV creates a magic plugin for that – Forminator Pro. Create a buzz-feed quiz is now a few clicks away!
Best part of this plugin is, it's free! Well, not exactly free but you can make use of their free 30 days and cancel the subscription after 30 days, the plugin is still yours!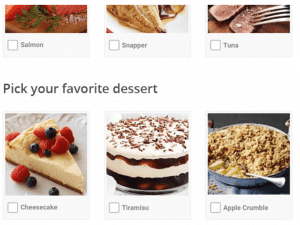 5. Hold your customers back!
What if they still wants to leave after all? Well, take the last chance to hold them back with exit -intend pop up.
An exit-intend pop up activates itself before your customers leave your site. Before we go on, don't just create exit-intend popup every where on your site. Some website I have been to start prompting me when all I want is to resize my window. Pretty much like an over-possessive girlfriend.
The best place to put a exit-intend popup is when you know the visitors may be interested in your product or services.
Introducing one of the oldest plugins on WordPress – Popup Maker. Well this is not free, but it's worth you every cents! Trust me.
I recommend that you purchase the exit-intend add ons (USD 35) + the advanced targeting condition (USD 45) add on. This add on allows you to further target your users by their behaviours. You can show the popup only after they view a certain page, after spending a certain amount of time on your website or after X time of page they view.
Here you go! 5 WordPress plugins for a high conversion website. Now, head back to your WordPress and start working on your website!
But if you still prefer more ideas, you can always reach out to us for a non-obligation website improvement plan!
At Lemonade, our mission is to make your every cent invested on online presence worth it. We make brands visible.
PS: if this list doesn't clench your thirst for a high conversion website, our partner, Equinet Academy have created an exhaustive list of marketing tools and plugins that you can use to make your website better! Be sure to check them out!