Singapore Web Design Companies in 2020
With more businesses moving online, this is where Web Design companies in Singapore come in, they may not be a one-size-fits-all, but they're certainly diverse and unique enough to fit one's needs. With solutions for local businesses, these highly reviewed web companies are sure to be palatable for any tastemakers out there. We have prepared a Singapore Web Design Company List for 2020 with all the notable web design Companies in Singapore. These agencies have been carefully picked for their high conversion projects and will help you make a better decision when choosing a web design company in 2020.
Lemonade – Web Design Company in Singapore
Lemonade is an award-winning web design and development company in Singapore, headed by Teck Seng, a veteran in web design and development with 18 years of experience. His expertise has also made him a well appraised WordPress Trainer from Equinet Academy.
Lemonade's Portfolio
Lemonade has created and managed websites that have earned them praise and awards such as the CSSWinner, CSSDesign Awards, Awwwards, and Singapore Website Award (SWA). The team at Lemonade has more than 8 years of web design experience under their belt and has worked on web projects across Southeast Asia with clients like NUS, Shaws Preschool, and Pezzo Pizza.
After delivery of the site, Lemonade also provides web design maintenance services for efficient upkeep on your end.
Lemonade's Pricing
Their reasonable pricing on web design services has allowed them to work with both SMEs and MNCs and delivered excellent sites that consist of a meaningful digital presence and high conversion rates.
Lemonade's Rating
Lemonade was rated 5/5 on Google reviews by clients and touts an impressive portfolio of business website and Online store (eCommerce) websites.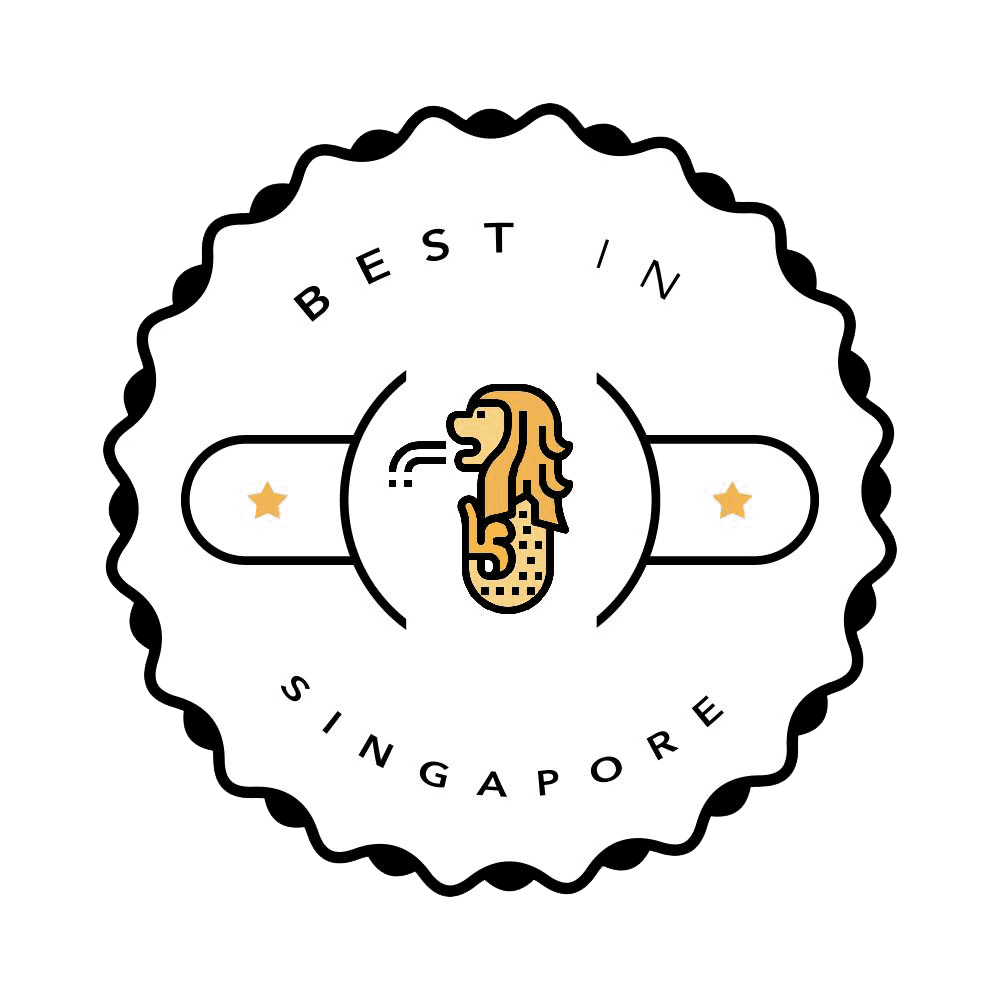 Best Web Design Company in Singapore
Lemonade is voted as one of the best web design companies in Singapore by BestinSingapore.

We couldn't have asked for a better team than Teck Seng and his crew. Big thank you to Teck Seng, Randy and Hui Fen! We definitely had quite a list of requirements which we shared with the crew, and the crew has been very accommodating. Their passion to ensure that their clients receive the best end product shows in their work and the amount of effort that they put in during the whole process. From communicating updates to accommodating to our requests, they have not failed us!
Teck Seng – Thank you for ensuring that your team is constantly kept in the loop!
Randy – Thank you for the timely updates, and ensuring all our requirements are met.
Hui Fen – Thank you for your beautiful designs for our website.
Once again, from us at Mobiler Star to Team Lemonade, a BIG THANK YOU FROM THE BOTTOM OF OUR HEARTS!
A professional web development team who is efficient, receptive and intuitive about bringing our website to life. From kickstarting to carrying out the project, there has always been a dedicated and detailed team overseeing messages which we want to send out on our website. Thanks Randy for being a great PC!!
We couldn't have asked for a better team to help built our e-commerce website from scratch! Throughout the process of setting up the website to maintaining our website, Teck Seng and his team have been very helpful, accommodating and reliable! In addition, we know we can also trust Teck Seng's insights and knowledge to provide us with the optimal solutions to our requests. Highly recommend if you are looking for a trustworthy agency to set up your website!
Web Imp
Web Imp is an award-winning agency that builds custom websites, ecommerce and CRM and focuses on solutions that grow your digital presence online.
Portfolio
Having clients such Supreme Court of Singapore and herbal pharmacy, Web Imp takes pride in their dedication to quality work and excellent service. 
Reviews
Clients have rated Web Imp a whopping 5/5 stars on Google reviews for being extremely accommodating and delivers each project milestone on time.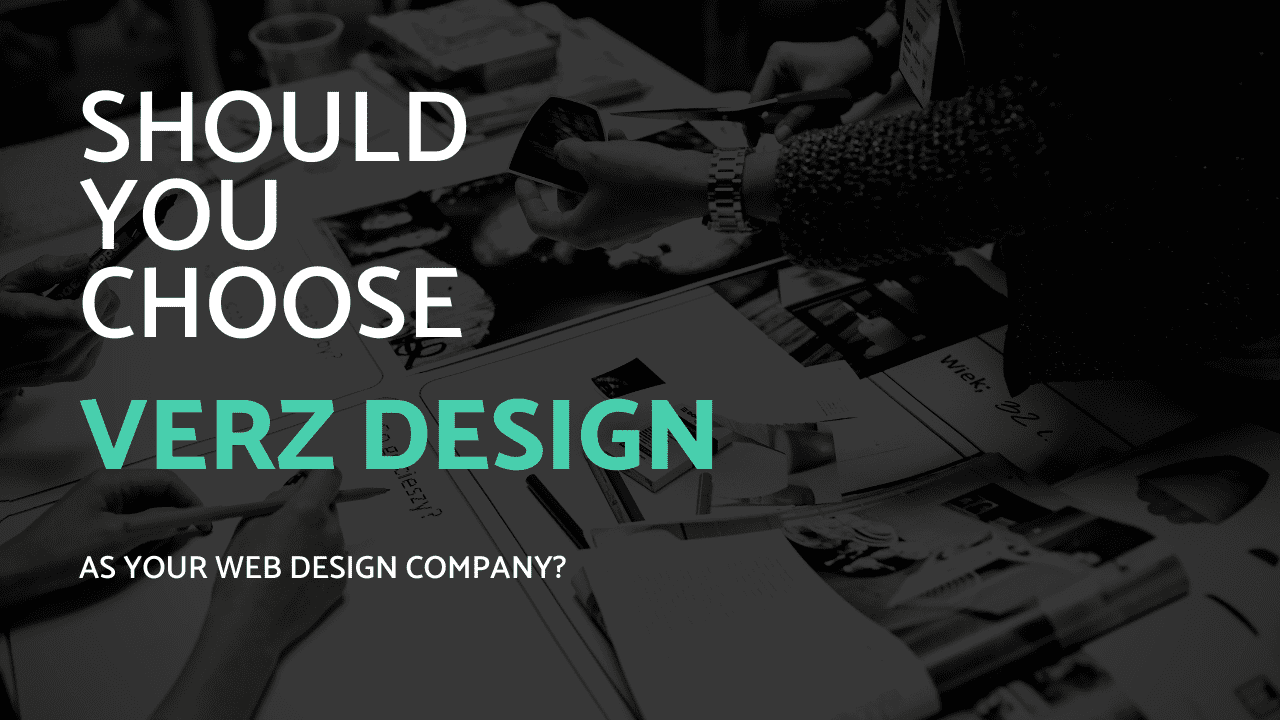 Verzdesign
With 11 years of web design experience under their belt, Verzdesign is known for delivering quality designs with compelling content.
Portfolio
Having worked with notable clients such as SIA Engineering Company, Singtel, and Mediacorp, they pride themselves on providing a wide spectrum of services with versatility in executing every single one of their projects to meet their client's needs.
Reviews
Clients have rated Verzdesign a whopping 4.5/5 stars on Google reviews and this is due to their service-oriented approach and transparency in prices.
Pricing
According to their article, a corporate website's starting cost is from 2.5k, e-commerce websites from 3.5k, and with custom programming projects starting at 10k.
Their affordable pricing and or non-pushy sales tactics have gotten them over 3000 projects with most clients satisfied with their return of investment upon delivery of the site.
Ripplewerkz
With offices and teams located in Singapore, Thailand, Philippines, and Indonesia, Ripplewerkz strives to create engaging sites with high stickiness for its clients through customized and chic designs.
Portfolio
Ripplewerkz understands the demands of a good business site and its ability to pull in profits, which is why they take pride in strategizing every project that comes their way, to maximise traffic and produce high conversion rates for their clients.
Pricing
Their web design services come in various packages and are suitable for SMEs and MNCs looking to build a site to get their brand out in the world.
Rating
Highly rated on Google reviews, Ripplewerkz has been praised for their professionalism and responsiveness, two essential qualities to look out for in web-design agencies.
We build websites that convert visitors into customers.
Lemonade is a web design company in Singapore, we do not just design and develop clean and modern web design. We build websites that convert visitors into customers by optimisation.
Krome
Established in 2009, Krome is known for partnering with companies to provide creative solutions to ad campaigns, such as microsite developments with a design interface that targets a younger and more aesthetically-driven demographic.
Portfolio
Krome provides services in Digital, Technical, and Print to fit all your needs. Digital services such as HTML5 websites building, Google AdWords and Display banners are some of their most popular services for content creators seeking advertising opportunities. As a web-design company, Krome prioritises functionality but also finds ways for it to merge with their design sense.
Having worked with Adidas, SingTel and Fei Yue, their portfolio boasts of household brands that resonate with many of their consumers.
Ratings
Krome is highly rated on Google reviews with 4.5/5 stars and has worked with many SMEs and MNCs.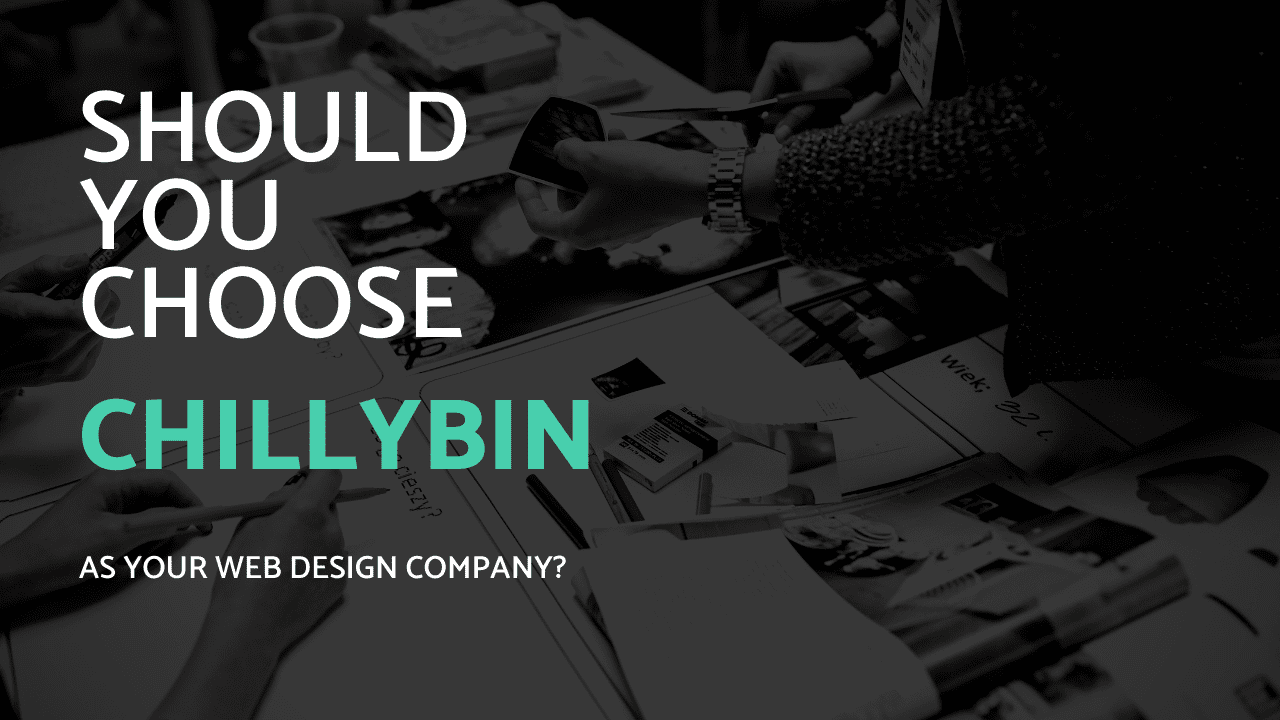 Chillybin
Founded in 2009 by New Zealand native web designer Shaan Nicol, ChillyBin's WordPress Web Design is one of their most notable services and has made them the leading WordPress web design and development agency in Singapore.
Portfolio
As a boutique web design agency, they've had clients all over Asia-Pacific and are rated highly for their responsiveness and customer-service oriented solutions. Helmed by a team of experienced design and development personnel, ChillyBin provides support even after the delivery of the project in the form of after-care packages that consist of all-rounded support for easier maintenance.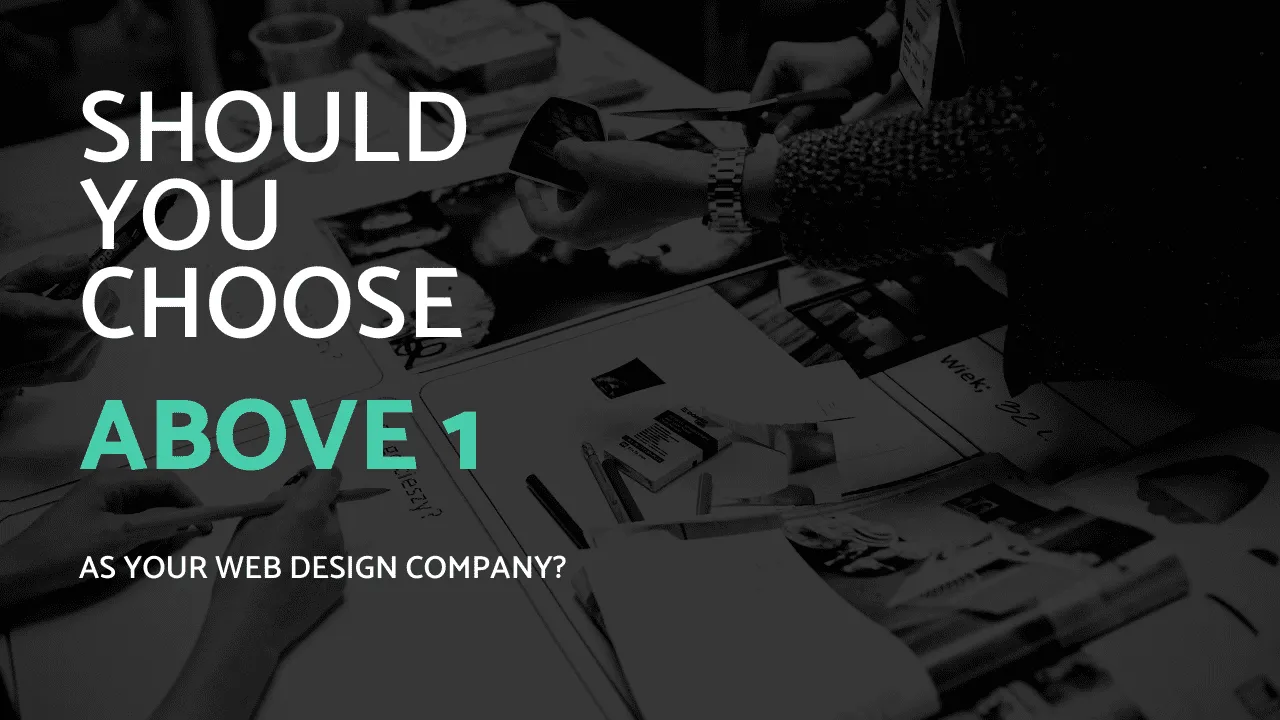 Above 1
One of the longest-running web design companies in Singapore, Above 1 is known for its trustworthy services and client-centric solutions.
Portfolio
They provide a spectrum of web and marketing services that involve both e-commerce and corporate businesses. Amassing a portfolio of thousands of projects, Above 1 has worked with many budding start-ups who wish to get their brand known on social media and mainstream advertising spheres.
From generating leads to building customer engagement and improving analytics, their experienced team has the expertise to deliver measurable and efficient projects.
Webpuppies Digital
The in-house team behind Webpuppies Digital are experienced designers and developers consisting of more than 20 years of project management, their portfolio is 2500 sites strong and counting.
Portfolio
Having braved the ever-changing technological landscape, Webpuppies Digital has always adapted to the web-user's fickle attention and found ways to keep a screen in front of them. Venturing into new spaces, they have also included Virtual and Augmented reality services to their list of web-centric solutions.
Rating
Highly rated on Google reviews, they have a 4.8/5 star review, with many satisfied customers raving their digital advertising services and professionalism.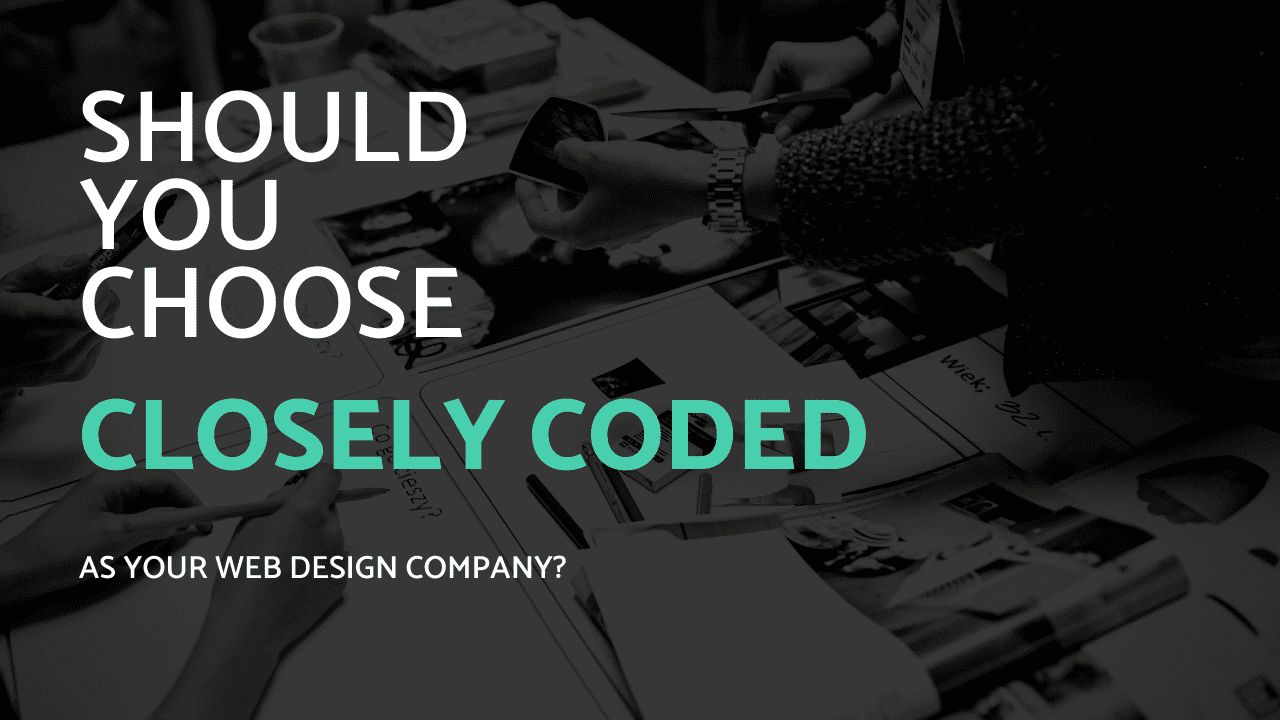 Closely Coded
Closely Coded touts itself as the web-design agency with affordable fees, and this has generated much interest among start-ups who are looking for economical options to get the word out on the inter-web.
Portfolio
With businesses going digital, it can be hard for smaller businesses to keep up, Closely Coded understands the importance of having a professionally coded website and the traffic it brings to a business. They take the time to craft carefully coded sites, strategized by professional web designers and developers in order to maximise engagement at affordable rates.
Cost of web design for the year 2020.
The year 2020 started with a lot of uncertainties to many businesses with the Covid-19 Pandemic. Many businesses are moving online during this period. with the demand in web design and development services in Singapore, the cost of web design is increasing.
You can check out the 2020 edition cost guide here.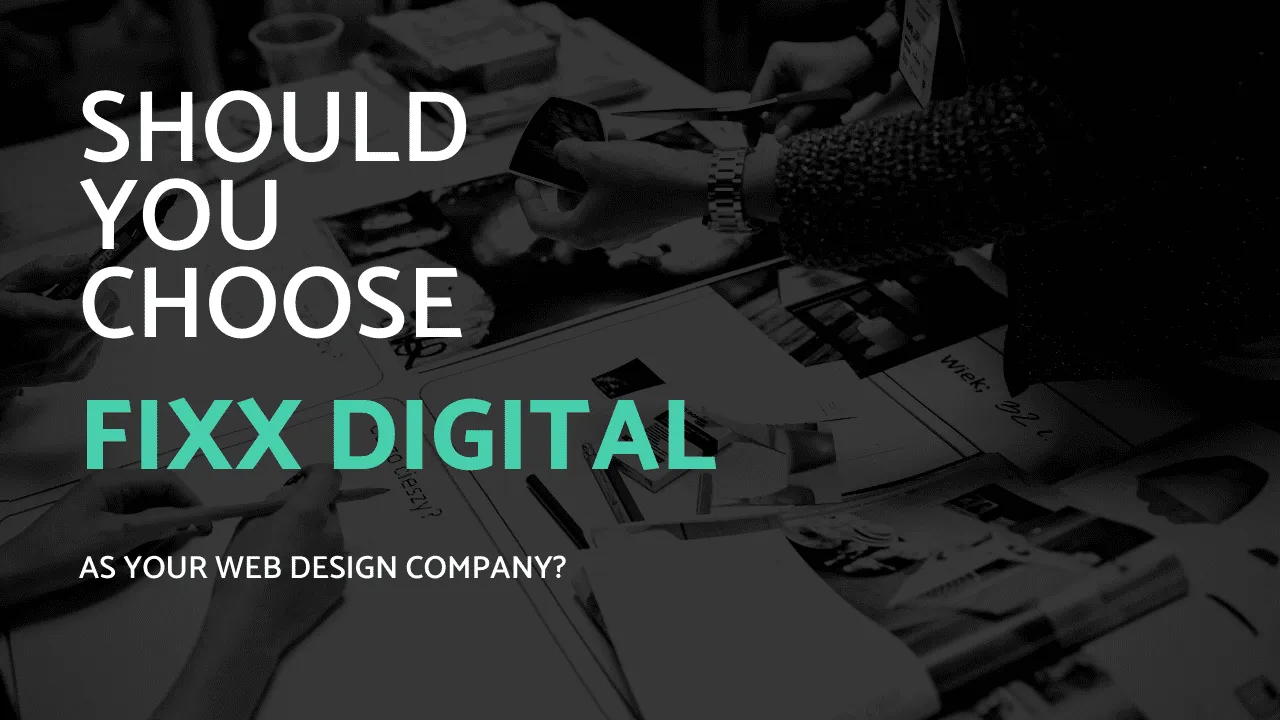 Fixx Digital
Fixx Digital is a family of craft Digital Production Studios. Entering their site, the edgy design interface captures one's attention so readily and gives you a heads-up on what to expect when working with them.
Portfolio
They place considerable emphasis on design and code excellence and their projects with SK-II, Citibank, and The Economist have spoken volumes about their ability to deliver. Fixx Digital has a bountiful of experience working with start-ups and SME to deliver a local flavour in their designs made for natives.
The one thing that stood out in Fixx Digital's projects is their ability to tell an immersive story as one scrolls down the site. They have managed to capture the essence of the brands they work with and elevate brand outreach by cultivating brand loyalty with its consumer centric design interface.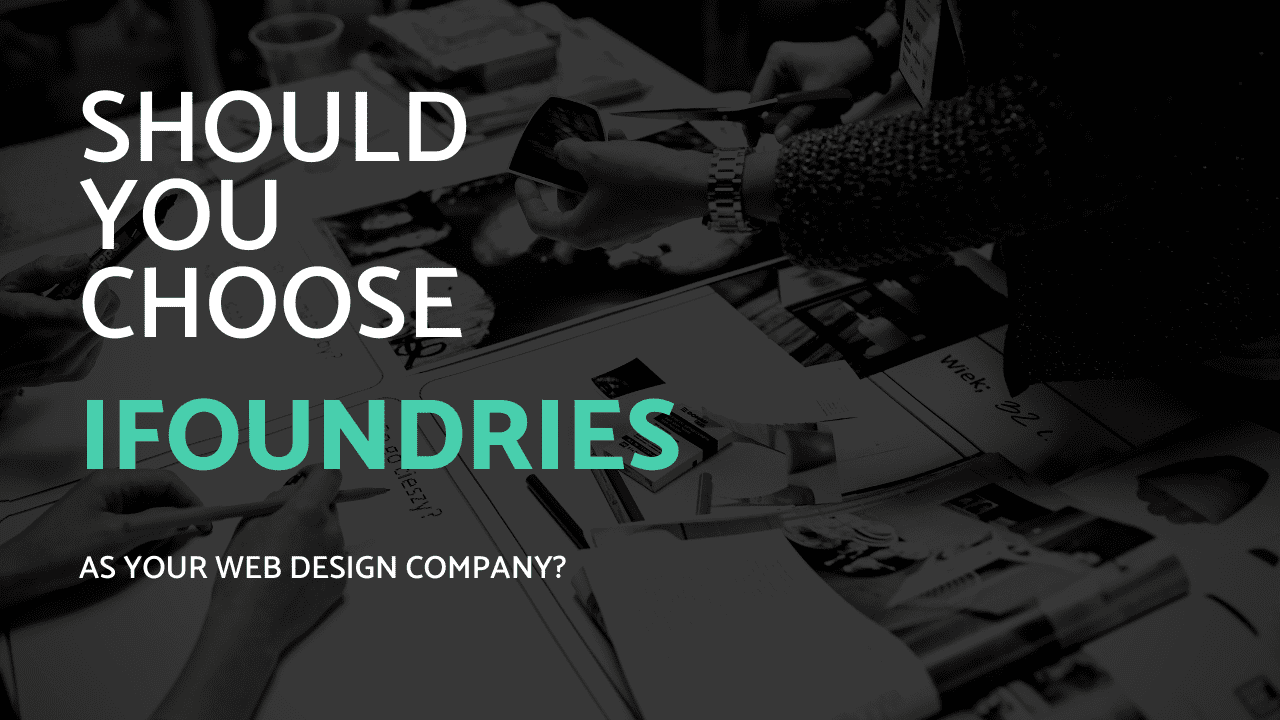 Ifoundries
Ifoundries was established on January 2005 and has entrenched itself with the mission to grow client revenues by 30% through leveraging technology, strategy, and training.
The Ifoundries team consists of in-house web designers and developers that are on hand to troubleshoot web-problems and provide solutions. On top of providing digital marketing, web design, and development services, Ifoundries offers value-added services that include anti-spam solutions for email and digital marketing automation.
Portfolio
Having worked with notable brands such as TCC, NUS and Singtel, they're well-equipped to undertake projects with both SMEs and MNCs. As projects differ by size and budget, there are several factors to consider when outlining the key features of a site.
Pricings
The final site might cost anywhere from SGD$10,000 – SGD$100,000, with a full scale conversion to help clients maximise returns. However, if it's a design refresher that a site needs, they might not be the right fit.
Are you the owner of the agency mentioned above? We share facts that can be found in the public domain of your business, if you found any information that may not suit your business, let us know! We will be happy to edit it.
Conclusion
To end off your decision-making process on choosing a suitable web design agency, you can do a quick check using the comparison table above to make sure that all your web-design needs have been met and outlined. Remember, price should not be your only consideration as developing a truly successful site contains other intangible factors that could affect traffic, and ultimately a return of investment.
What makes Lemonade a choice of your web design company?
As a reputable web design company in Singapore, Lemonade prides ourself to create a website that helps you convert visitors to customers and profit from the pool of potentials in the digital world. By taking the first step to hiring us as your web designers, you are sure that your website will be a profitable tool for your business.
With more than 15 years of experience in web design and development, our team are experienced to build a customised web design and strategy to create a profit generating website.
We may not be the cheapest web design company, but we will be your most valued added partner in web design.
If you need a web design service, contact us. Take the giant leap in your business today!
Is a web design agency a digital marketing agency?
Web design agencies are a type of digital marketing agency. Depending on the digital marketing strategy of your company, you will need to choose the correct digital marketing agency to work with and achieve your objectives.
Here are 6 different types of Digital Marketing Agencies in Singapore and a breakdown on what each type does.