BUILD YOUR ECOMMERCE
WEBSITE WITH US AND
RECEIVE UP TO 50% FUNDING
We are a pre-approved PSG Vendor under the IMDA. We can help in designing and developing your ecommerce website. Bring your business online with us.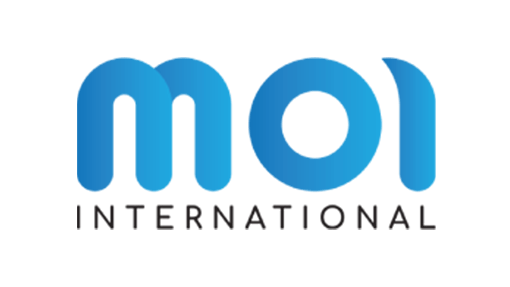 MOBILE FRIENDLY WEBSITE
Not just mobile-responsive. Our designer adopts a Mobile First Design approach and development to ensure a unique online shopping experience for you customers.
MANAGE EASILY
Powered by WordPress, Woocommerce. The world's most used and friendly CMS. You can easily manage your own online store without technical knowledge.
HIGH-SECURITY WEBSITE
Protect your customer Data with High-Security server, 24 Monitoring and PDPA Compliance.
UNIQUE SHOPPING EXPERIENCE
Create a Dynamic experience by offering visitors products according to their needs.
CONVERSION FOCUSED
Track how your customers behave on your website so you can offer to their needs Read: Tips to make your ecommerce shop successful.
BLAZING FAST WEBSITE
We build websites with speed in mind. Your website will be developed with optimized code images and powered by WordPress Speed Optimization.
The process to submit your grant is simple!
REQUEST FOR A QUOTE FROM US!
Reach out to us via our contact form below. Our Client Relations Team will revert you with a quote.
Go to Form
SUBMIT YOUR GRANT APPLICATION
Submit your grant application via
Grant Portal
with your CorpPass.
Prepare the following document/information:
CorpPass Login
Main Contact Details and Address
Our Quotation
COMMENCE YOUR PROJECT
You should receive a Letter of Acceptance (LOA), You will need to accept the LOA via the Grant Portal. Contact us again once you have accepted and we can start your project. Prepare your product information (e.g. Product name, description, price, images..etc).
SUBMIT YOUR CLAIM AFTER PROJECT COMPLETION
You can submit your claim once we have launched your website. You can make the claim submission via the
Grant Portal
.
Documents to prepare:
A signed quotation/contract acceptance letter or a purchased order.
An invoice.
A bank statement indicating that payment was made.
The license number of a software tool that you've used for more than one month.
A screenshot displaying your company's name or that of your IT solution.
A copy of a cheque payment or receipt.
MAINTENANCE & SECURITY
Our team continues to keep your website operational and safe! Be worry free when you use your ecommerce website.
QUESTIONS THAT YOU HAVE, ANSWERED
Who is eligible for PSG?
SMEs that are registered in Singapore with at least 30% local shareholding
Company's Group Annual Sales less than SGD 100 Million or having less than 200 employees
Purchase of IT Solution must be used in Singapore
How much is the Grant?
Companies can get up to 50% funding from 1 April 2023.
For more information on our package, please visit the Business Grant Portal.
ECOMMERCE SERVICE TRUSTED BY
Our strict quality control mandates us to optimise our client websites to hit at least 80/100 on Google page speed insights.
Our clients' website loads at a average of less than 2 sec.
Website built by Lemonade go through SEO Site audit to ensure that your website is optimised for Search engine.
Your website will be monitored by our system and our team are ready to keep your website working.
Moi International
Web Design and Development, Website Maintenance
Allura Mall
Web Design and Development, Website Maintenance
Daum
Web Design and Development, Website Maintenance
Haviland & Co.
Web Design and Development, Website Maintenance
Himalaya Pet Wellness
Web Design and Development, Website Maintenance
Ngee Beng Trading
Web Design and Development, Website Maintenance
OKI Singapore
Web Design and Development, Website Maintenance
SMEG Singapore
Web Design and Development, Website Maintenance
Toko Warisan
Web Design and Development, Website Maintenance
★★★★★
Amazing work and great to work with! Very attentive and know what they are doing.
Samantha Stawski
★★★★★
They go the extra mile and help to revolve technical issues that you may have for the web. Reliable and cost effective!
NUS Global Relations Office
★★★★★
Very supportive and helpful staff. I was able to publish by website quickly due to their invaluable assistance. Thanks so much.
Muralidharan Pillai
★★★★★
Very responsive and helpful. Keep up the good work guys!
Daphnie Teo
★★★★★
Lemonade IT has realiable IT supports! Hope to have continuous work and support for now and in future! 😊
happifudo foodhub
★★★★★
Fantastic service from Lemonade, especially Randy for ensuring the work is follow thru thoroughly to get it completed. Thanks for his hardwork and effort to make it happen!
CH Kwek
★★★★★
Lemonade's team of young professionals offers good solutions and ideas on how to make the website engaging and easy to navigate. Thank you so much for the great effort!
THEN KIM YUAN
★★★★★
Engaged Lemonade to help build a Company Website, Team responses quickly and addresses any issues promptly. Met expectations, recommended!
Mathew Lwee
★★★★★
We couldn't have asked for a better team to help built our e-commerce website from scratch! Throughout the process of setting up the website to maintaining our website, Teck Seng and his team have been very helpful, accommodating and reliable! In addition, we know we can also trust Teck Seng's insights and knowledge to provide us with the optimal solutions to our requests. Highly recommend if you are looking for a trustworthy agency to set up your website!
Kristy Lim
★★★★★
We couldn't have asked for a better team than Teck Seng and his crew. Big thank you to Teck Seng, Randy and Hui Fen! We definitely had quite a list of requirements which we shared with the crew, and the crew has been very accommodating. Their passion to ensure that their clients receive the best end product shows in their work and the amount of effort that they put in during the whole process. From communicating updates to accommodating to our requests, they have not failed us!
Teck Seng - Thank you for ensuring that your team is constantly kept in the loop!
Randy - Thank you for the timely updates, and ensuring all our requirements are met.
Hui Fen - Thank you for your beautiful designs for our website.
Once again, from us at Mobiler Star to Team Lemonade, a BIG THANK YOU FROM THE BOTTOM OF OUR HEARTS!
Mobiler Star
★★★★★
You can't ask for a more accommodating and patient IT vendor than Lemonade. Teck Seng and his crew helped my client build its website from scratch, and offered a myriad of digital solutions to help boost my client's business performance. This is an IT vendor you can always trust. Thumbs up.
Stanley Ho
★★★★★
A professional web development team who is efficient, receptive and intuitive about bringing our website to life. From kickstarting to carrying out the project, there has always been a dedicated and detailed team overseeing messages which we want to send out on our website. Thanks Randy for being a great PC!!
Patricia Gan
★★★★★
I like that Lemonade has a very clear and structured process from the start to the end, right from the moment when we requested for a quotation. Their service levels continue to be consistent throughout our engagement.
The team led by Teck Seng was professional and had different team members who handle the different key aspects of the projects such as project management, communication, design and web development. What stood out is that they would listen sincerely to our needs and earnestly make professional suggestions on how to solve the problem and take out feedback along the way.
I'm very pleased with how CaptionCube's website has turned out and with the entire experience. Many thanks to the lovely team made up by Teck Seng, Randy, Huifen and Patrick. Keep up the great work and I look forward to continuing the wonderful working relationship.
Kunqi Li
★★★★★
Ran into some seriously sticky tech issue on our website today. However, Lemonade-IT was generous with a very last minute call and attended to our predicament. Within a few quick hours this afternoon, they solved our problem in a professional and very efficient manner. And yet, so friendly and patient while we were like cats on a hot tin roof. Words aren't enough to say how grateful we are for Lemonade-IT in getting our site back in order. Thanks guys, really appreciate it.
Chris Tan
★★★★★
The team was very easy to communicate with and they were very flexible to my time schedule. Design process was very smooth and everything was done swiftly. Website design was also beautiful and modern looking - great working with Lemonade!
Lydia Huang
★★★★★
Good job well done by the team @Lemonade. I received the recommendation from a Singapore based friend and have not been disappointed. Despite normally wishing some f2f time, due to COVID, everything was managed well remotely. I'm someone that needs to be prompted for responses and Randy managed me well on that front 😉 We came back with some requests to the imagery used on the website mid-way through the build and the team were kind enough to accommodate. Finished product something we're all proud of - thanks!
Al Ross
★★★★
Lovely, helpful and patient team to work with.
Our website revamp was a very smooth process and their after care is excellent.
Jane Nathans
TAKE THE GIANT LEAP IN YOUR BUSINESS
We pride ourselves on creating a successful ecommerce websites that convert visitors to customers.